Happy Leap Day! I hope this blog is still around in four years to say that again. Who knows where we'll be by then. I managed to get a post in every Tuesday this month, mainly because my Yazirian Legends and Lore post ended up needing two slots. Let's get started.
Looking Back
I think I've settled into a routine that may become fairly standard for the next little while. We'll see how it goes. The month started with the usual Detailed Frontier Timeline post followed on the second week by a post about a new miniature, this time the Pirate Frigate. The last two posts of the month were my posts for the RPG Blog Carnival on Yazirian History, and Yazirian Legends and Lore, which turned out to be more lore than legends but that's okay. Doing the information for the yazirians has gotten me thinking about the other Frontier species so you may see articles like those for other species in the future.
Behind the scenes, there were a number of things going on this month. Why does it always seem February is the busiest month?
First off, I completed another orbit around the Sun celebrating my birthday mid-month. It is left as a (not so difficult) exercise for the reader to determine how many orbits I've made.
Another project that I finished was to move all of my websites to the new server. Last month I migrated all my externally hosted sites to the new server; this month I moved all the sites hosted on my old server over (except this one, which was already running on the new machine). This includes my old Programming Space blog, the Star Frontiersman webzine site, the Star Frontiers Network site, and the Star Frontiers Revival site. Yes I host a bunch of different Star Frontiers sites. The Star Frontiers Network was originally mine and I've collected the others over the years. With the migration, all of these sites are now set up with SSL certificates and default to the secure HTTPS protocol so you should see the little lock icon in your browser.
Another thing that happened is that I was recruited to help out with the Space Kids RPG Kickstarter. I'll be providing astronomy and science nuggets that will be littered through the rules to teach about those topics. You may notice some familiar influences. The project's creator, Nick Landry (@ActiveNick on Twitter), is a big Star Frontiers fan. The project has funded and, if you're reading this on the day this post drops, is still open (It closes the evening of March 1, 2020). If you haven't already, go back it.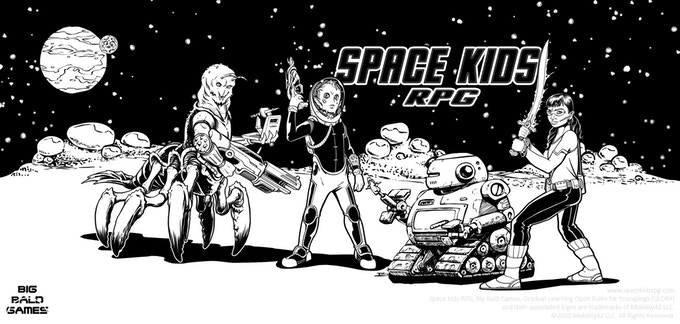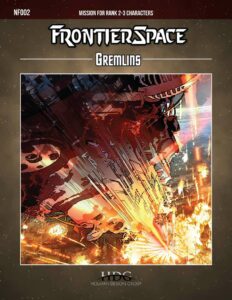 I also helped Trevor Holman get another module ready for FrontierSpace. His module, Gremlins, is the second in his series and is available now on DriveThruRPG. I provided the editing on the module. This is number 2 of a planned 12 modules so be sure to keep and eye out for them. I'll be posting about them as they are available.
Finally, I was hired out to work on the index of another upcoming RPG. That's still a work in progress and I'll talk about it when it comes out, although it's not sci-fi related.
What didn't happen was any advance work on issue 28 of the Frontier Explorer. These other projects ate up my time for that. I'll have to get cracking next month. I also didn't do so well on working on my book, adding only ~2000 words.
Looking Forward
So what is coming up in March?
On the blog, you can look forward to the regular Detailed Frontier Timeline post in a couple of days. The second week will be a new miniature, this time the freighter from the Federations Ships boxed set. I've teased that one on other social media platforms and my Patreon subscribers have already received the model. I'm currently working on an agriculture ship which will be April's model.
The RPG Blog Carnival topic for next month is Alchemy. I'm not sure how I'm going to work that into a sci-fi topic but we should get a post on that at some point this month.
Right now I suspect that the fourth post of the month will be a new star sector map. In the Detailed Frontier Timeline, one of the threads has been the voyage of the HSS History's Hope that I talked about in the Yazirian Legends and Lore post earlier this week. I have a map of the star sector they are traveling through, I just need to clean it up. I will probably do a post about that later in the month. It introduces some new features into the maps I'm making.
March has five Tuesdays which would normally be a fifth content post. But I'm saved by the fact that the last Tuesday is also the last day of the month so this time around it will just be the next State of the Frontier post.
Behind the scenes, this is editing month. I'll be working furiously on the articles for the next issue of the Frontier Explorer which will come out in April. I hope to get the editing and preliminary layout done early so my volunteer artists have time to create any images I might need.
I'll also be finishing up the indexing of that upcoming RPG which will eat up some of my time here at the beginning of the month. That's a freelance project with a deadline (and a paycheck) so it actually takes top priority.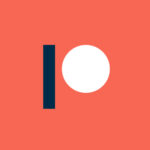 Another thing I plan to do this month is revamp my Patreon rewards and goals. If there is a reward tier you'd like to see, or something that would encourage you to support the site, please let me know.
On the computer side, the only thing still running on my old server is my mail server. That will get moved over to the new server this month allowing me to finally shut down the old computer. Once that is done, I'll be embarking on the website upgrades for all the sites I manage, probably starting with the Frontier Explorer site to make it more mobile friendly.
Wrapping up
That's quite a busy schedule. We'll see how much of it actually happens. Is there anything you'd like to see me working or or types of posts you'd like to read? Please let me know in the comments below.